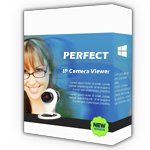 v4.8
IP Camera Viewer
View multiple IP cameras on your computer. Monitor your home, office or store from any place in the world, from web browser. Receive instant alerts via email or SMS when motion is detected.
Easy installation and operation.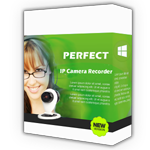 v4.8
IP Camera Recorder
Record video from your IP cameras with ease. Find out what's going on when you are away: record activity at home, work of your employees, or behavior of a nanny. This software allows you to use your IP cameras as a DRV system (digital video recorder).
v4.8
Webcam Monitor
Turn your computer into professional CCTV system! All you need is a webcam connected to your computer. The software operates as a viewer, motion detector, and a video recorder. With it, you can easily protect your home from intruder or monitor activity in office.